Jacksonville Dental Implants
At Dental Center of Jacksonville, our team understands how devastating the loss of your natural teeth can be – that's why we're here to provide revitalizing and lifelike solutions that can give you back your oral health and self-confidence as soon as possible. While no one procedure is the right choice for every patient, Dr. Jignesh Patel is most likely to recommend dental implants because of their health benefits, durability, and virtually seamless structure. Please contact us today to schedule your first visit here in Jacksonville, FL! Our practice offers extended hours (including nights and weekends) to accommodate even the busiest schedules.
Dental Implant Placement
Once we've determined that you're the right candidate for dental implants, the first step of your procedure will be the surgical placement of the new implant(s) into the jawbone. Dental implants are highly successful because of their unique structure – unlike traditional tooth replacement options, implants replicate the entirety of your natural tooth, including the root that's hidden under the gum line. By providing a new tooth "root," we can help patients maintain a strong, healthy jaw over the years and avoid the threat of deterioration. Better yet, our doctors have the experience and training to place your new implants right here in-office instead of relying on an outside oral surgeon.
Dental Implant Restorations
After your new implants have been successfully placed, they will need time to form a strong bond with the natural tissue; this creates a steady foundation for replacement teeth. We offer several options for your custom restorations, including:
Individual dental crowns – Single tooth implants are restored with high-quality, all-ceramic crowns in order to preserve the health of surrounding natural teeth.
Implant-retained/"hybrid" dentures – These custom prosthetics are designed to attach to a number of placed dental implants, creating a natural and confident fit that makes chewing and speaking easier than ever!
Learn More
Overdentures – Overdentures are designed to also attach to placed implants while remaining removable in nature.
We are happy to assist patients with All-On-4 and Teeth-in-a-Day cases as well to ensure faster results. With proper care and maintenance, your new dental implants here in Jacksonville can last for thirty years, forty years, or even the rest of your life!
Cost of Dental Implants
A single dental implant post can cost anywhere from $500 to $2,000. After surgically placing the implant post and attaching a custom crafted replacement tooth, the total cost can range between $2,500 and $3,500 or higher. The cost of additional implant posts will diminish, but for a complete dental implant retained denture, you may pay $15,000 to $30,000 or more. The cost will depend on a number of factors including:
Need for preparatory treatments like tooth extractions or bone and soft tissue grafts
The cost of sedation
Cost of any additional treatments that occur due to complications before or after the procedure
The number of implant posts and the restoration materials
Financing Your Dental Implant Restoration
If you do decide to move ahead with dental implant placement, we will do our utmost to maximize any dental insurance benefits that may be available to you. In most cases, your insurance will not cover the cost of the implants themselves, but you may receive some benefits for the replacement teeth and other necessary procedures. Additionally, we can help you with financing through CareCredit, a third party medical and dental financier that offers low and no interest payment plans for qualified patients.
Dental Implant FAQs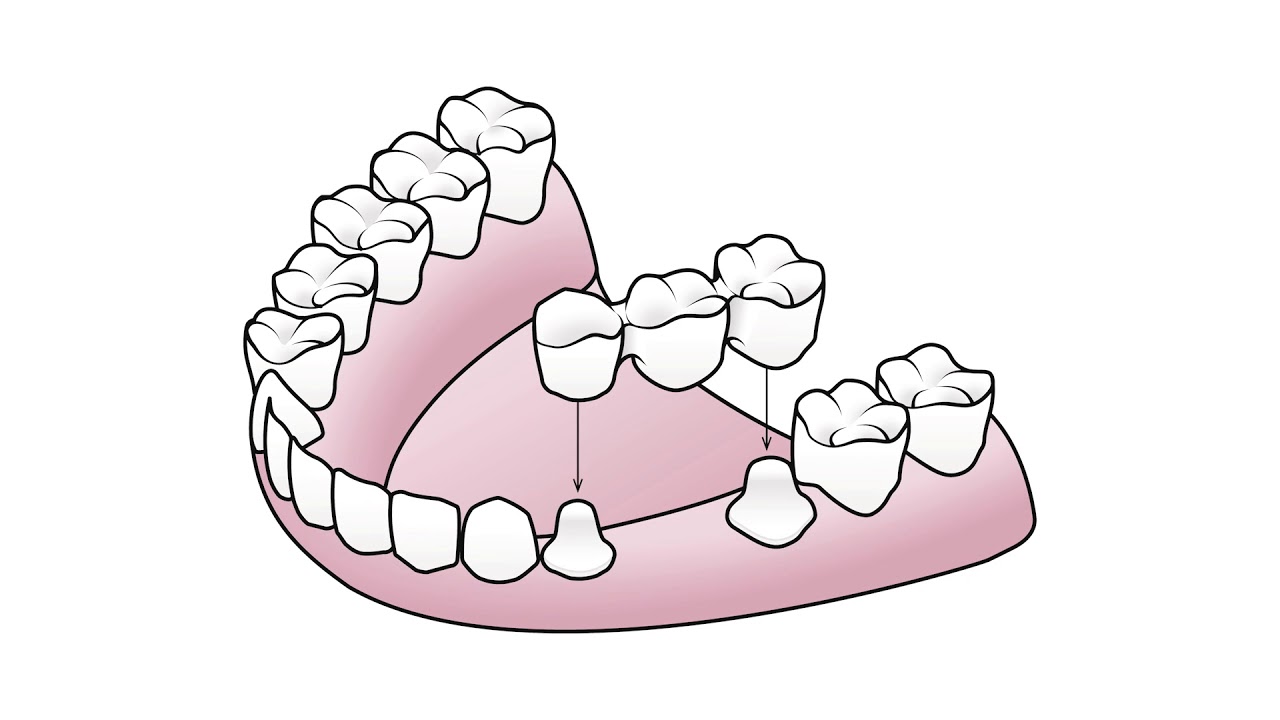 Are you still debating whether or not dental implants in Jacksonville are the right restorative solution for your missing teeth? It can be overwhelming making a well-informed decision that's this big, which is why we want to make it easier for you. Below, we've compiled some commonly asked questions we get from our patients about the procedure.
Will I need a bone graft?
When you visit your dentist in Jacksonville, we'll start the process off with a consultation. This allows us to take images of your facial structure, including your jawbone, to determine if you need any preparatory procedures before we can schedule your implant surgery. When you don't replace missing teeth for quite some time, your oral tissues aren't being stimulated by the root that was once there. When this happens, it can result in jawbone erosion. In order for your implants to be placed correctly, they need a dense and strong foundation to be placed in, which is why if your jawbone has begun eroding, you may need a bone graft. We'll let you know whether that's necessary though.
How long does the process take?
Typically, the process of getting dental implants takes place over several months because there are multiple procedures and healing periods involved. The process begins when you schedule a consultation with us. During this initial visit, we'll discuss your goals and outline your treatment timeline for you. If you need any preparatory procedures, we'll schedule these before the next visit. Next, your dental implant surgery will happen. Your gums will need some time to heal after this, and the implants will also need time to naturally fuse with your jawbone.
Once your implants have been placed, we'll attach your abutments, which are small connector pieces that are used to secure your restorations. Your gums will need a few weeks to heal around these, and then we can attach your final custom-crafted bridge, crown, or denture.
Is getting dental implants painful?
We place our own dental implants at Dental Center of Jacksonville and utilize the most advanced technology in dentistry to do so. Most patients report that they feel little to no discomfort during the process and minimal swelling and pain afterward. Plus, we offer various forms of sedation so you can feel comfortable and relaxed during the surgery.
If I smoke, can I still get dental implants?
Even if you smoke, you may still be a good candidate to receive dental implants. However, understand that it can increase your risk of experiencing complications like infections. It's worth the effort to quit smoking before your surgery so you can enjoy a long-lasting restorative solution and improve your overall health. If you have any questions about how this habit can directly impact your procedure, don't hesitate to ask one of our dental professionals during your consultation.
Is it safe to get dental implants?
Through decades of research and technological advancements, dental implants have been shown to be safe and incredibly successful. In fact, they boast a 95 percent success rate. During your initial consultation, we will examine your oral health, facial structure, and gum and teeth health, and help determine if this is the right option for you.
Have Questions? Get Answers.
Fill out this short form and we will get back to you with the answers you need.